Quick links, bringing you great articles on writing from all over the web.
One of the most important things you can do as an indie author is hire professionals to help you. According to author and freelance editor, Dario Ciriello one of the best choices is a good copyeditor. Read Dairo's post at Janice Hardy's Fiction University and see if you agree. 

~ * ~
Breathe! The Copyeditor Has Your Back
By Dario Ciriello
Part of the Indie Author Series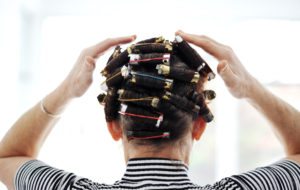 One of the things a good copyeditor will do, beyond dealing with infelicities of grammar, syntax, style, composition, and general meaning, is cover your back. And I mean totally cover it.
In my experience, what most indie authors require is actually a combination of line, copy, and general editing1, not least because the cost of the several editing passes a big publishing house would do (general/developmental edit, line edit, copyedit) can add up to several thousand dollars, a prohibitive cost for the vast majority of indies.
When editing a manuscript for an indie client, the copyeditor is in a watchful mode, consciously noting and monitoring a broad swath of detail and information. The characters' physical characteristics, the revealed details of their backstories, geographical locations, dates and times events take place, even character names—all these are prone to inconsistency and slippage over the course of a long work and revisions, and it's the copyeditor's job to spot these errors and fix them. But that's just the beginning.A copyeditor takes little for granted. If, say, I find a reference to a company called Datavision in the text, my first instinct is to wonder if it might not be styled DataVision, or Data Vision, and I'll google it right away to see if a correction is needed. If I'm working on a science fiction novel and the author states that the universe is 13.8 billion years old, I'll check that this figure is current and correct—science and tech are especially tricky, since our knowledge is increasing at such a rate that "facts" are constantly changing.