Quick links, bringing you great articles on writing from all over the web.
You have probably heard about SEO, and even know that it means Search Engine Optimization and that having good SEO means your site gets better traffic. However, SEO is a tricky thing, even for professionals. Over at Bad Redhead Media, Rachel Thompson shares some great tips on how to optimize your blog posts to get the most you can out of them. 

~ * ~
How To Best Optimize Your Blog Posts for SEO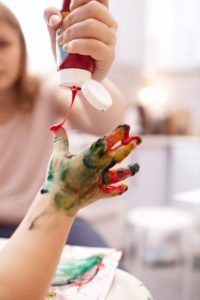 When I talk with authors about optimizing their blog posts for SEO (Search Engine Optimization), most look at me as though I'm speaking in tongues. And maybe I am: SEO is a different language when you think about it. Authors aren't socialized to learn this stuff. It's only through understanding the importance of book marketing, and how SEO fits into our author platform, that we realize, "holy shit, this optimization stuff truly does have an impact — maybe I should take it more seriously," and so we do.
Well, some of us anyway.
What is Blog Optimization?
According to Hubspot:
When you optimize your web pages — including your blog posts — you're making your website more visible to people who are looking for keywords associated with your brand, product, or service via search engines like Google.
Once I got serious about this publishing career thingy, I studied, took classes, hired a professional (Barb Drozdowich of Bakerview Consulting who is amazing) and switched to WordPress.org (from Blogger — if you're an author, WordPress.org is, by far, the preferred publishing platform of the industry). My decades in Big Pharma didn't prepare me for the enormity of the multitude of tasks required for online publishing, but it certainly helped me to embrace it.