Quick links, bringing you great articles on writing from all over the web.
I see a lot of book covers during my day job and I can tell with one look who created their own book cover. It makes a huge difference in getting your potential audience to look at your book. So when I found this post by K.S. Brooks at Indies Unlimited I knew I found a kindred spirit. My personal pet peeve is #3 because very long titles make it very difficult to create sponsorship posts that look nice.  What are your hints for good book covers?

~ * ~
Top Five Ways to Have an Awful Book Cover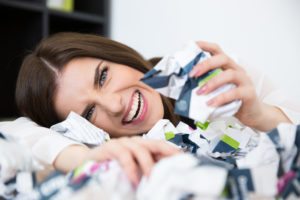 by K.S. Brooks
I'm constantly looking at book covers as part of my "job" here at Indies Unlimited. On top of that, I run into authors posting their covers in groups all the time, asking for input. So I see a LOT of covers. And most of them all have the same issues.
What I find most ironic is that the same people keep posting book covers with the same problems. I don't get that. Please allow me to make something perfectly clear. And I'm not just making this up to be difficult or bossy or right. I'm speaking from experience. I used to provide my own cover art to my small Indie publisher – and because of that, I've taken some lumps. But I've also learned some important things about book covers. I share this knowledge freely, to help my fellow Indie authors. Book covers are important. We all want to make a good first impression. Book sales count on it.
But I've noticed that a lot of people don't want to listen to my advice, but, silly me, I keep giving it in hopes that I can help someone, maybe… someday. What would happen if I started advising them to do the exact OPPOSITE of what should be done? Do you think maybe THEN they'd do the opposite just out of spite and end up with a decent cover? How about we give it a try? With that in mind, here are my top five tips for better book covers.